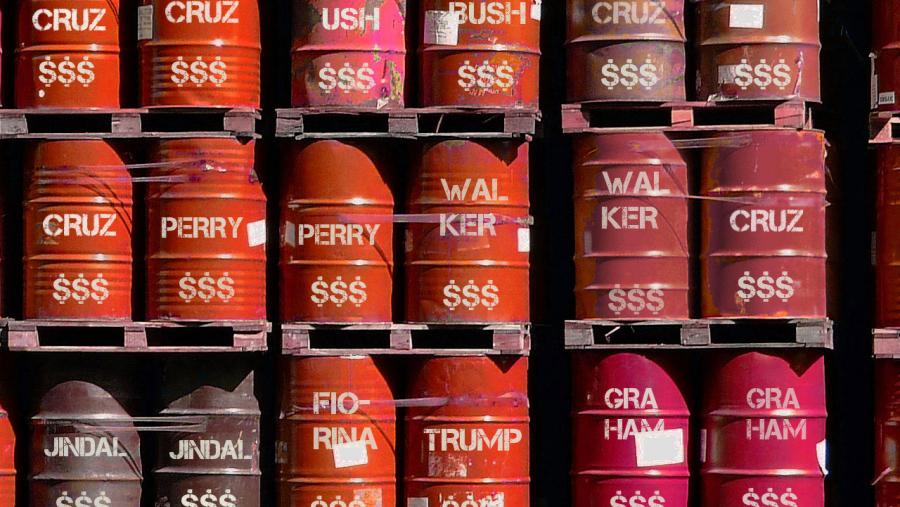 The 2016 presidential race is a bonanza of fossil fuel cash for Republican presidential candidates, even 15 months out from election day.
Just 17 billionaires and businesses with ties to fossil fuel interests have pumped $67 million into Super PACs to support the ambitions of eight Republicans, according to a new analysis by Greenpeace and the Center for Media and Democracy (which publishes PRWatch.org). The Guardian broke the story.
The top recipient?
Blatant climate denier Ted Cruz.
The contributions come as the Obama administration is rolling out historic, new limitations on carbon emissions, a move that will have serious impacts on coal plants and other dirty energy producers--raising serious questions about just what fossil fuel donors will get for their investment.
"Connor Gibson, the Greenpeace researcher who oversaw the Greenpeace/Center for Media and Democracy study, said that fossil fuel industries were pouring money into the 2016 election cycle in unprecedented quantities. 'To see so much money flowing into the war chests of viable Republican candidates so early in the race from people linked to climate change pollution is very concerning.'"